PRODUCTS

Thermocole material is  Hard 
light Weight & easy to  handle 
to    make      display    Boards, 
lettering & even shoes  clogs,
beautiful          Lettering       & 
showpieces  of    thermocole 
for decorative purpose.

Thermocole    loose fills replaces. 
The pape  shreding  & grass to fill 
the gapes in  master  packing one 
bag of 6' x3.25'  weight is approx. 
to 5kg  to  6 kg. Reduces  the cost 
in transport charges & air freight. 
One   cubic   ft.   area   covers by 
300 Gms. to 350 Gms.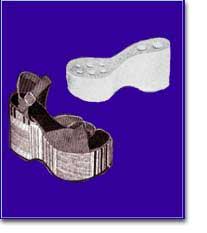 ---
---
eps thermocole, thermocole fabricated packing material, thermocole packing, polystyrene packing, designers & manufacturers of thermocole packing material, consultant thermocole packing, expanded polystyrene, thermocole in india, manufacturers of fabricated thermocole packing material, fabricated thermocole packing material without mould cost, EPS THERMOCOLE, THERMOCOLE FABRICATED PACKING MATERIAL, THERMOCOLE PACKING, POLYSTYRENE PACKING, DESIGNERS & MANUFACTURERS OF THERMOCOLE PACKING MATERIAL, CONSULTANT THERMOCOLE PACKING, EXPANDED POLYSTYRENE, THERMOCOLE IN INDIA, MANUFACTURERS OF FABRICATED THERMOCOLE PACKING MATERIAL, FABRICATED THERMOCOLE PACKING MATERIAL WITHOUT MOULD COST